Inboard Brakes
A discussion of hub motors (ala the 1899 Lohner-Porsche) on Ned's blog, got me thinking about inboard brakes. Traditionally, making the engine (or motor) unsprung has been considered a bad idea because of ride quality issues. So why doesn't the same argument apply to the brakes?
Well, if you've messed with cars for a while, you can probably name several cars which did use inboard brakes. Have you ever looked a a complete list though? The best one I can find is this list at Wikipedia. Go check it out and come back.
That's a pretty odd list, isn't it? How many car lists can you think of that include the following cars? Citroën 2CV, Jaguar E-Type, Hummer H1, Lotus 72.
Citroën 2CV
Drums mounted on the transaxle in front.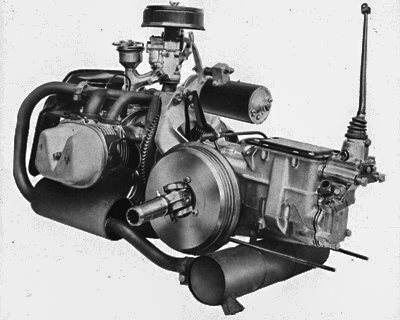 Jaguar E-Type
Disks mounted on the differential in back.
Hummer H1
Disks mounted on the differentials in front and back.
Lotus 72
Inboard front disks on a rear engined car!
What do these cars have in common (besides the brakes)? I think the common thread is that they were all designed by engineers who thought, instead of by engineers who followed trends.
There are certainly good arguments to be made for making the brakes sprung, while making the engine unsprung. Inboard brakes often have more parts that could fail. There are heat dissipation when you move them inboard. Etc, etc … But I still think that it's nice that the world includes engineers who are willing to question assumptions and try something different. I hope that never changes.