XKCD Color Survey Results
Color names have provoked a lot of philosophical debate over the years. When you say "green" do you mean exactly the same thing that I mean when I say "green"? For example, color naming is at the heart of the debate over the Sapir-Whorf hypothesis.
Randall Munroe of XKCD fame got interested in the question and decided to collect some data. He set up a web survey. It put up colors and asked people what they called them. He got 225,000 sessions naming more than 5 million color samples.
He just posted the results. They're both fascinating and funny.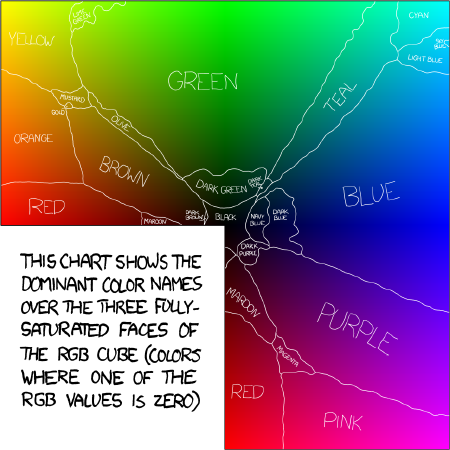 Go check it out, and how do you spell fuchsia anyways?